Improved Gut Health


Includes simple diet and lifestyle changes

clinically proven

to help increase beneficial organisms in the gut and maintain optimal gut health. 

Boost Immune System


Nearly the entire immune system is the GUT! This course guides you in restoring a thriving microbiome ultimately boosting the immune system. 


Maintain Healthy Weight 


Weight loss and maintaining a healthy weight is traced back to the gut. This course provides you with all the tools to help feed the good bacteria in the gut in order to maintain a healthy weight.


Reduce Digestive Discomfort


An imbalance of living organisms in the gut can lead to many issues, like bloating, gas and irregularity to name a few. Learn how to soothe digestive discomfort with diet and lifestyle changes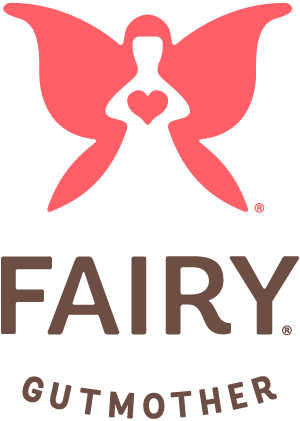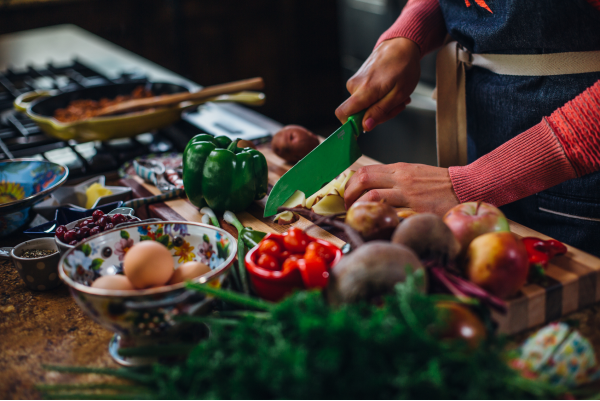 Tired of fad diets and no results? Sick of feeling bloated and discomfort after eating? 


If you are struggling with eating healthy, weight loss, digestive issues, and even fatigue and low energy levels, this course provides you with diet and lifestyle changes that can improve quality of life. 
 
Nearly the entire immune system is located in the GUT! That means, your body's ability to maintain optimal health, fight off illness and infections, and even maintain a healthy weight depends on the wellbeing of your intestines. 

Learn how to improve the health of your gut through diet and lifestyle changes. I will teach you about the gut, the best foods that boost gut health as well as how to prepare them, and a few lifestyle tips to help optimize the gut.

What is included in the course?
For the next 8 weeks, I will help guide you towards optimal gut health! The course breaks down by the following: 

PREPPING
Preparing you for the diet by making sure you are prepped in the kitchen and ready for 28 days on the diet.
IMPLEMENTING
Implementing the diet. Each week includes a video on gut health and a cooking demo plus helpful resources each week that might answer any questions you are experiencing throughout the diet, what to expect, as well as helpful gut health information.
TRANSITIONING
Review transitioning towards a lifestyle approach, incorporating gut health into everyday life while allowing moderation and flexibility into your diet and routine.
By the end of the course, you should have a better understanding of gut health including knowing which foods help support a healthy gut and how to incorporate the diet into a lifestyle with a moderation approach. 

What to expect?
28 day diet based on clinical research designed to balance the microbiome, improving digestive health, sleep and even weight loss


14 total videos to help guide you towards optimal gut health 


Nearly each week contains a video diving into popular gut health topics and cooking demos featuring one major part of the recommended diet (ex: resistant starch, ferments, protein, etc.). 


Additional videos and content talking about the gut health lifestyle, including yoga for gut health and meditation videos


5 cooking demos including how to meal prep for success


4 videos exploring the health of the gut and popular gut health topics in more detail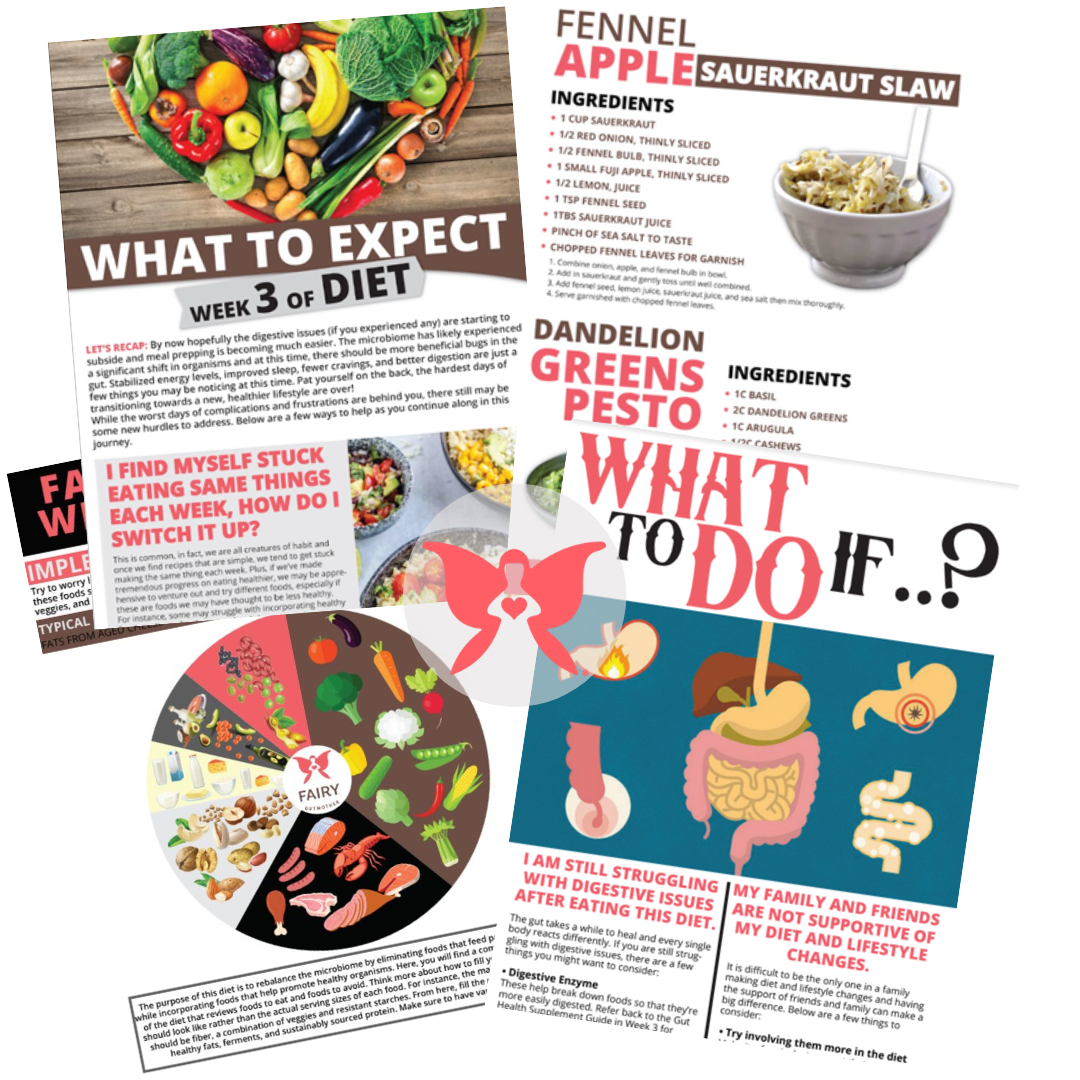 "Since following Fairy Gutmother's protocol and 70/30 plan starting in 2017; I have been able to reintroduce and tolerate food groups I thought I would have to avoid for life, my sleep pattern did a total turn around and I no longer crave sugar and carbs like a mad woman every day at 3pm. I will always continue to incorporate the delicious recipes and lifestyle suggestions I learned. So grateful for gut health, thanks to Carley! I could write a book about all the positive things that have come from this gut health program!"
What do you get with my TWO course plan options?
Wellness Course Essentials
This package includes the fundamentals of the course, like: my diet plan designed to optimize gut health, gut health videos, cooking demo videos, weekly resource handouts, and recipes. This does NOT include any additional support or coaching from me, however, there is plenty of information in the course to help guide you along in the process!

Wellness Course Support
With this selection, you receive all the same features of the Wellness Course Essentials but also receive one on one coaching and support with me. I would recommend this option if you feel like you might need additional support and guidance as you navigate through the program.

This package includes an introductory call before you start the course where I learn more about your health history and health concerns and can help guide you through the course. The second call is mid-way through the course checking in to see how the diet is going and if you're having any complications you want to address (digestive issues, finding it difficult to eat healthier, etc.).

Finally, this package offers email support throughout the course to answer any questions you might have. It also includes additional support for one week after the course ends to ensure any further questions are answered about transitioning towards everyday life and a moderation approach.

Wellness Course Essentials
Wellness Course Support
Diet Plan Designed to Optimize Gut Health
Gut Health Videos
Cooking Demo Videos
Weekly Resource Handouts
Gut Healthy Recipes
Two 20 Min Phone Consultations with me (before course and mid-course check-in)
Email support throughout 8 week program and 1 week after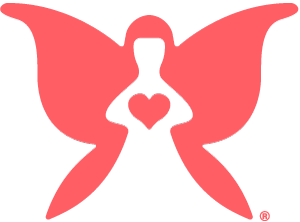 Meet your health coach, the Fairy Gut Mother.
Carley Smith, AKA Fairy Gutmother®, is a Nutritional Therapist, Certified GAPS Practitioner, and Registered Yoga Teacher. Carley became interested in health and nutrition after being diagnosed with Lyme disease and using food as medicine emphasizing gut health to help heal. She became so empowered in the progress in her healing just based on diet and lifestyle changes emphasizing gut health that she started her business, Fairy Gutmother®, so she could help spread awareness around nutrition and help others. Carley is adamant about promoting the gut health lifestyle as it is more than a diet, rather, a combination of food and environment that play a role in the health of the microbiome. Carley has been a featured guest on The Dr. Oz Show and is a frequent guest for Colorado's Own Channel 2 News, and the popular iHeart Radio show Modern Eater. Her articles have been published in major worldwide publications including MindBodyGreen, Yoga + Life Magazine, and Paleo Magazine to name a few. She also leads numerous workshops, public speaking events, and cooking demonstrations centered around the gut health lifestyle. Carley enjoys yoga, fishing, hiking, golf, cooking, and spending time with family and her dog Marty.
You can view more on her website www.fairygutmother.com.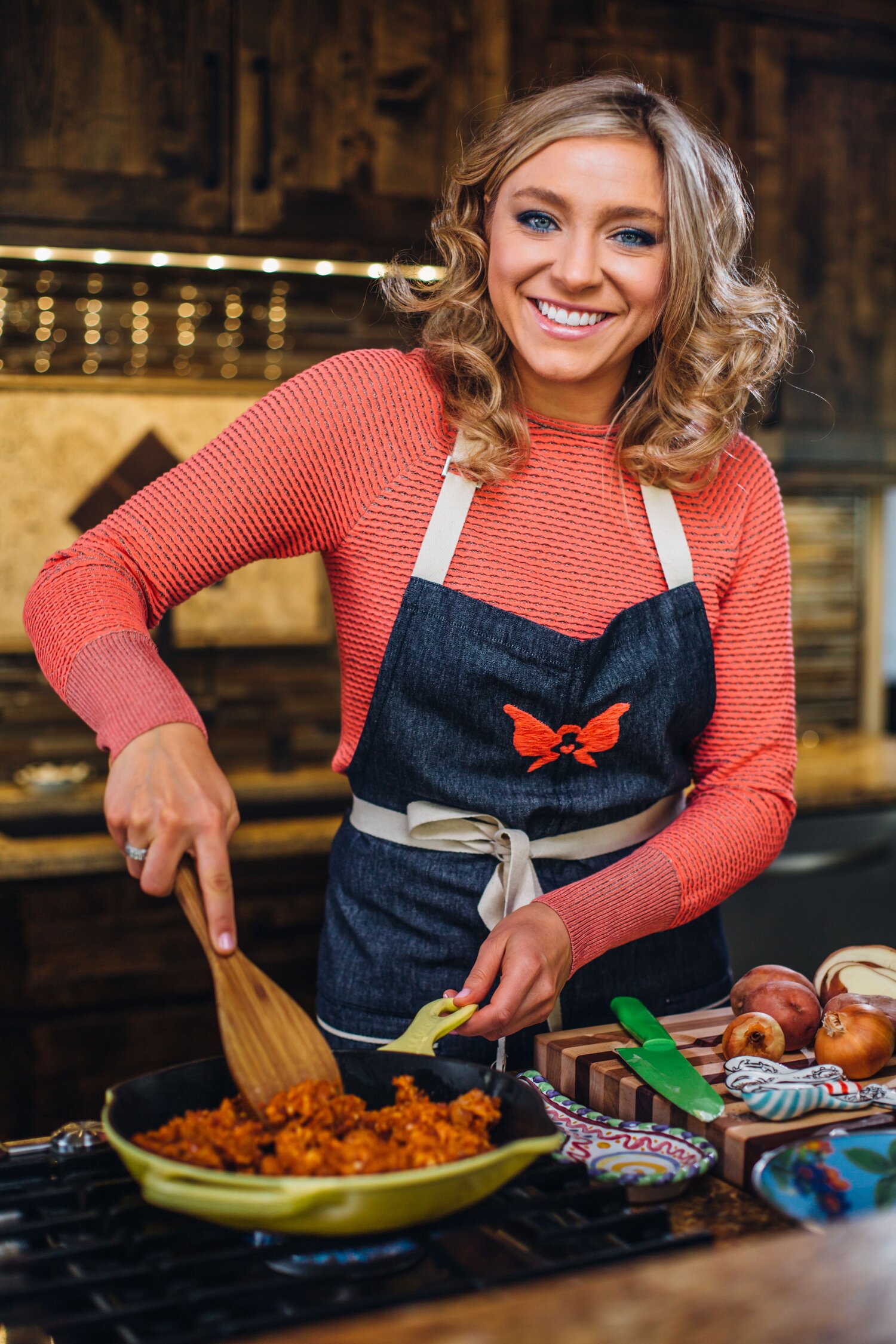 As Seen On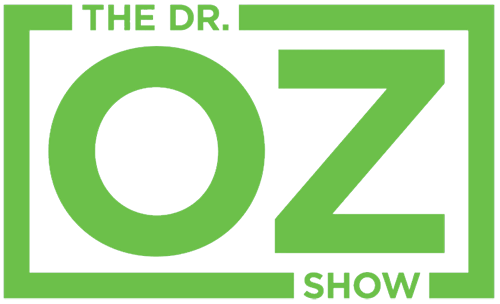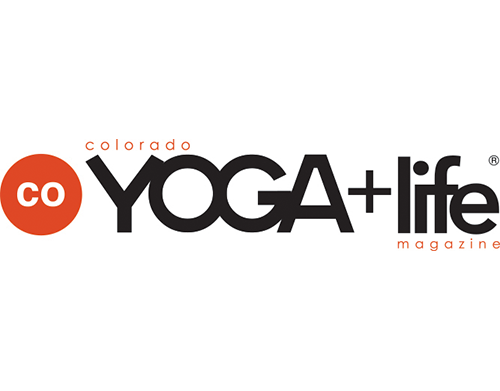 Give your gut what it deserves.
Boost your immune system, reduce digestive discomfort, maintain a healthy weight and improve overall gut health!
"Carley provided my husband and I with lifelong learning, sustainable eating, and easy cooking habits through her training. She has changed our lives for the better! We are eating healthier and making healthier choices than ever before. She was teaching us about the importance of gut health BEFORE it became well known. She was correct when she shared that research years ago, there is more and more evidence that what we eat highly impacts our body and mind. Carley shares current research and practical ways to incorporate that into today's busy world."
Frequently Asked Questions
Will this course heal my gut? 

This course is not intended to heal, rather, boost and maintain optimal gut health. However, many people that have taken the course have reported weight loss, improved sleep, increase energy levels, and improved digestion to name a few. 

How long do I have to complete the course?

You have a total of 9 weeks which includes the 8-weeks of the course and then one additional week in case you want to watch any videos again. The resources each week are yours to keep for reference so I recommend saving so they're accessible if you have questions at a later date. 

Out of the 8-week course, how many weeks am I actually on the diet?

The diet is 28 days, or 4 weeks. Weeks 3-6 you are actually implementing the diet. The first couple weeks are for prepping and the last couple weeks are about transitioning towards a sustainable lifestyle, working with moderation and the diet. 

Can I jump ahead to other weeks?

Absolutely! You can navigate through the course at your own pace, as long as you spend 28 consecutive days on the diet to reset optimal gut health. 

Some people have found it helpful to review the entire course content first and then start the 28 day diet when they have a good block of time that works best for them so it's completely up to you on how you mange the time.

Can I go off the diet at all during the 28 day period?

You will see more changes in the microbiome the more consistent you are with the diet. With that being said, if you have a birthday or special occasion during the 28 days (let's face it, life happens!), you can allow a little flexibility into your diet. However, I would recommend the next day getting back on track. The microbiome changes within 24 hours so while things will have shifted, you can always restore the beneficial bacteria by reverting back to the diet. 

How long can I access the content after 8-weeks?

The course will stay open for 9-weeks, so one week after the course is complete you will have access to the videos and content. Remember, you can save the resources each week to have handy for future reference.